Secret View dashboard upgraded!
The Secret View dashboard is already known as the best mystery shopping dashboard, but we keep pushing for improvement. The result: an even better dashboard!
Our clients are leading in our software development process. We listen to their needs and wishes and try to translate them to features. The ideas we come up with are always validated by our users before implementing them. That's why we like to stay closely connected with our clients, for example by organizing our client day.
Now, it was time for a new round of optimizations! What's new:
Set goals & customize score colors
Multi-location benchmarking
Improved time filtering
Improved location and research round overviews
New fresh design
Setting goals

Let's start with what we think is the most exciting new feature: setting goals. You can now decide on management level which organization-wide goals is being set for all stores. That way you get everyone to strive for the best possible result. Also, it is now possible to customize to score color range to your preferences.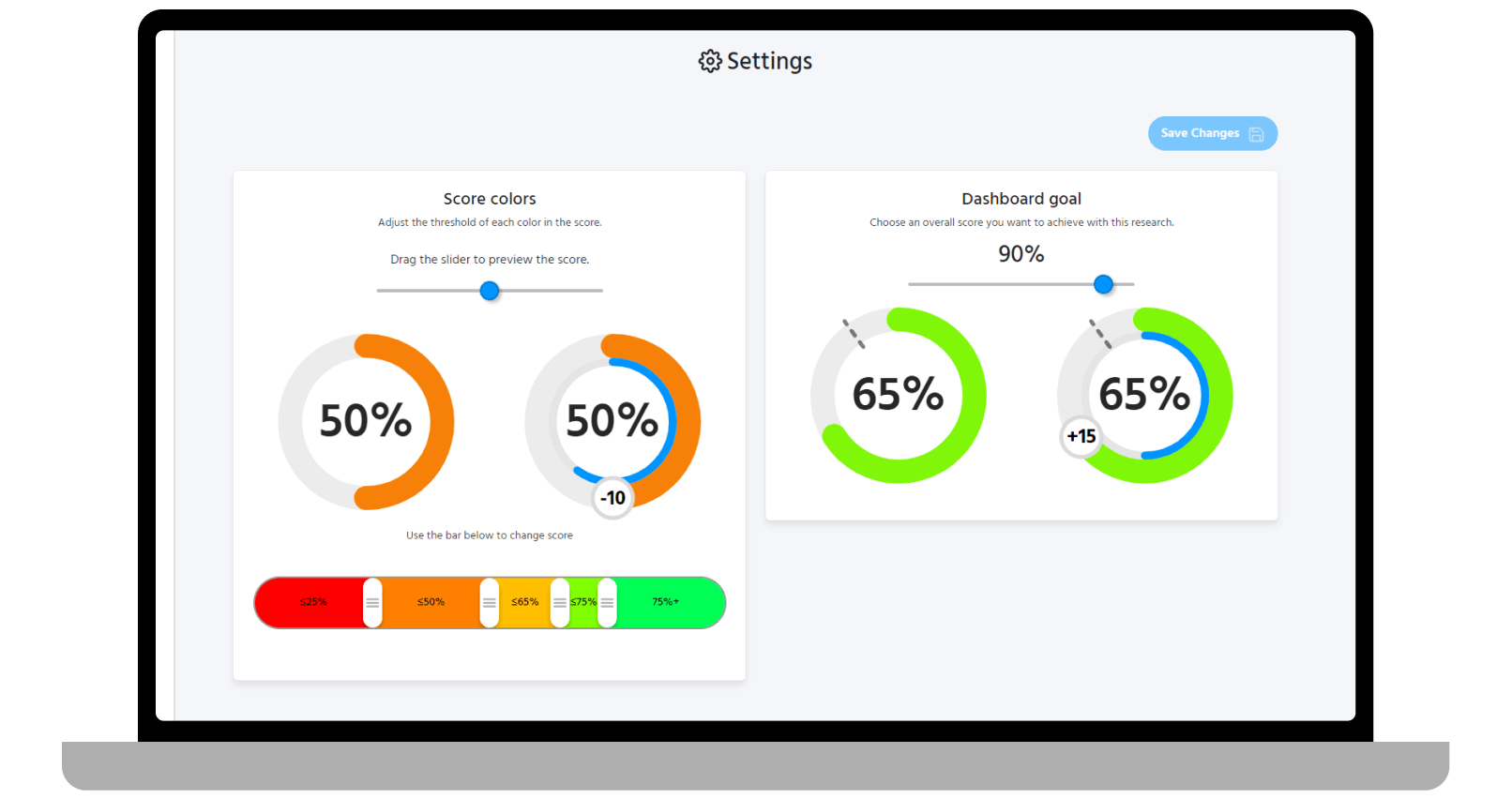 Compare multiple stores

Benchmarking is an important part of our software. On the management level, you get immediate insight into the performance of all participating locations as well as the right tools to compare them. It also allows you to segment on every imaginable aspect of the customer journey. What wasn't possible before, though, was a benchmarking analysis of a select group of locations. Until now! The new version of our dashboard enables multi-location benchmarking. The overall display options have also been improved to make benchmarking easier than ever. Every stakeholder will now be able to easily compare locations based on research period, customer journey, certain touchpoints, and much more.
Improved trend analysis

The new time filter allows for a more precise analysis of certain periods of time. This way you get valuable insights into short- and long-term results. Upon launching the new dashboard will automatically select a recent period of time (12 months), making long-running researches with many results more relevant. After all, it has become more important than ever to keep your eyes on the ball with great overviews and insights.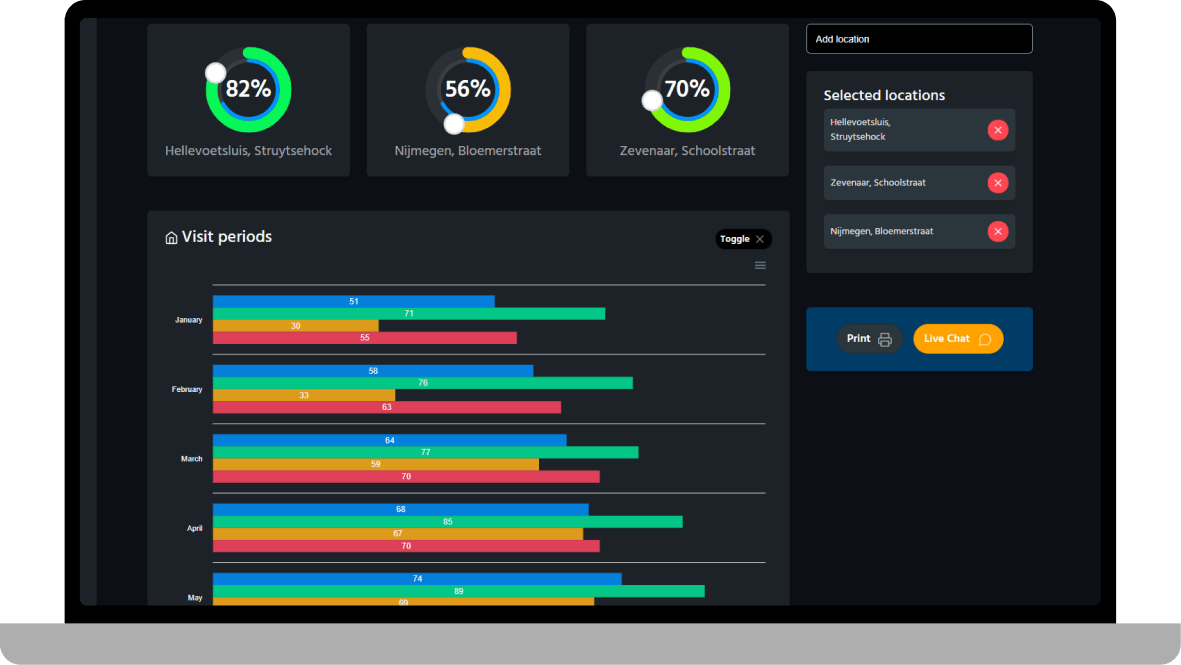 Fresh design

The most visual change is, of course, the dashboard's new look. Before, you'd land directly on your dashboard. Now we're introducing your own personal portal where you'll find news and updates, e-learnings, FAQs and all your researches. This area is being developed and expanded on so there's more to come! Moreover, the design has gotten a bit of a make-over, resulting in a new, fresh appearance!
---
Do you have any question about the dashboard or would you like a demo? Feel free to contact us! - Team Secret View